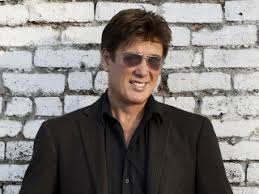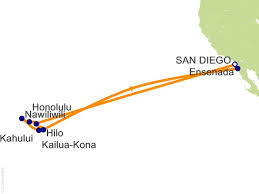 Join Ronnie McDowell & Agape Travel on this once in a lifetime cruise from San Diego, CA to the beautiful and exotic Hawaiian Islands on this 15 Day round trip sailing on October 17, 2021.  I talk to a lot of people who say, "Someday."  Well, this is your "Someday!"  Come spend these 15 exciting days on the Carnival Miracle as we visit 5 Hawaiian Islands and Ensenada, Mexico.  Included in your cruise cost:  Taxes, Port Fees, Gratuities, and 8 private performances by Country Music Legion, singer & song writer, Ronnie McDowell and the Ronnie McDowell Band, along with a special guest (To be named).  Each day at sea will feature a different show in an intimate and interactive feel.   You come on the cruise as fans, but you will leave as friends.
This will truly be a vacation of a lifetime.  Not only will we be cruising to America's 50th state, but the fun starts the night before the cruise will an exclusive VIP Dinner and concert.  We will soon be announcing our pre-cruise hotel package along with other pre-cruise opportunities to explore Southern California.
Agape Travel will also assist you will all your travel arrangements for your flights and airport transfers.   Agape Travel is a full service travel agency.  So, Please don't delay.  We will have a very limited number of cabins for our group.  You must book through Agape Travel for these exclusive deals and to attend our private events on our cruise.  We work with you by setting up payment plans and making any special arrangements you many need.  If you are eligible for any special discounts, Agape Travel will search to find you the best price.  So, call us today or use the contact page and we will call you.
Passports are not required for this cruise.  Agape Travel recommends that you do travel with a passport, however, if you choose to travel without a passport, you will have to have your driver's license and your original copy of your birth certificate or a certified copy.   Please note:  As of October 2020, you will have to have the new, Real ID, on your driver's license.  For more information about the Real ID, contact your local Department of Motor Vehicles.