Well, you only turn 60 once and I want to do it in a big way. If you know me, you know what I love to do, CRUISE! Yes, come joint Rick & Shirley on this 7 day Southern Caribbean Cruise from San Juan, PR. We will set sail on the Carnival Fascination on April 18, 2021. I would love for each of you to join me for this very special celebration. There will be a ship board party, line dancing, Broadway style shows, trivia games, door prizes, and much much more…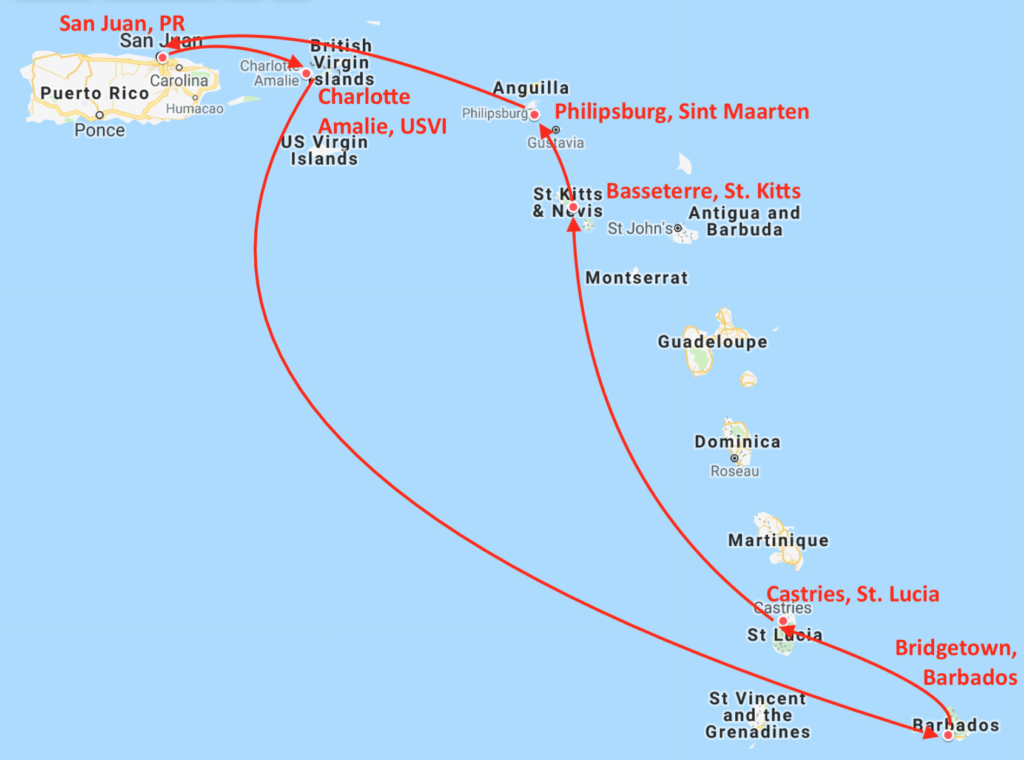 The Southern Caribbean has some of the most beautiful beaches in the world. We set sail from historic San Juan, Puerto Rico. There is some much to see. The Old City of San Juan is deep in Spanish/Cuban culture. Visit the Old Spanish Fort Historical Site, sample some great authentic fool, experience the culture and people of what may become our 51st State. The New City of San Juan has all the modern conveyances of other great American Cities, with a booming financial center modern shops and museums. But when we set sail, you will see the crystal clear water that is just right for snorkeling and swimming.as we visit our ports of call which includes; St. Marteen, St. Thomas, St. Lucia, St. Kitts, and Barbados.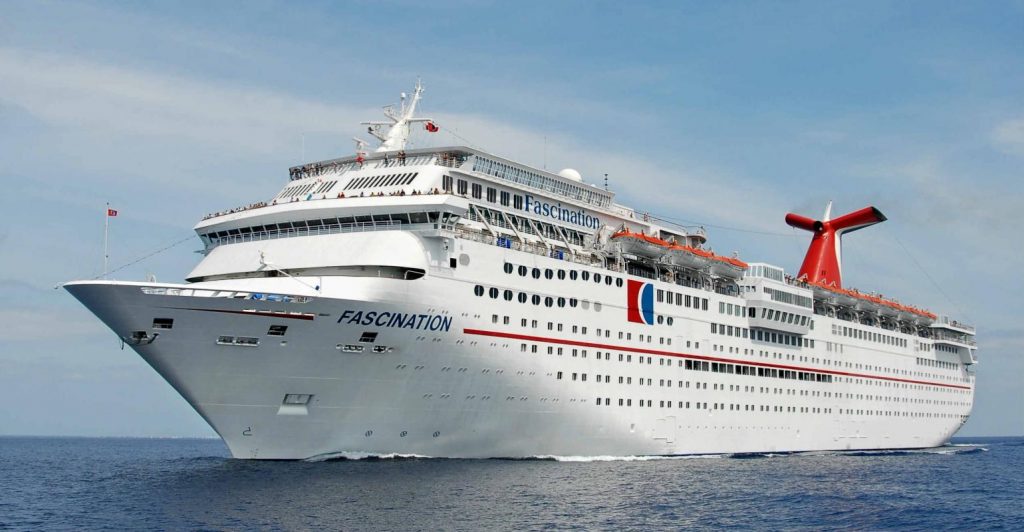 Our Ship, the Carnival Fascination has been sailing the Caribbean since 1994, but do not let her age fool you. She has been maintained over the years with several dry dock refurbishments. The Carnival Fascination has gone through several dry dock upgrades, with the last one in 2018. The Carnival Fascination is one of the highest rated ships in all of the Caribbean. Once nice about these Fantasy Class ships, is their size. Weighing in at 70k tons and holding only about 2500 passengers, she is not overwhelming to a 1st time cruiser. But, she has all the modern conveniences of the big ships. Offering cabins for everyone. Inside cabins for those who want to save a little money, Ocean View cabins for those who want the feeling of a larger room, Balcony cabins so you can breath in the ocean breeze and have that extra romance, and three classes of suite for those who seek the ultimate cruise experience.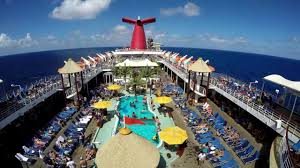 Though most of our days will be spend in some greats ports of call, one of the best areas for people watching is Carnivals Fascination pool deck. All you need is some sunscreen, sunglasses, and a ice cold tropical drink. You are not set for a relaxing day by the pool to read a good book, listen to some rock-en reggae music from one of Carnivals DJs, known as the best on the High Seas. Carnival has something for everyone. You can do as much as you want or as little as you want. Its is your vacation. Carnival is known as "The FUNSHIPS" and they live up to the name.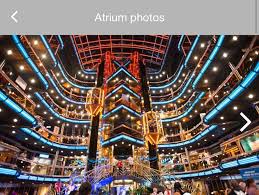 When you step on your FUNSHIP you will be in aye of your surroundings. But do not let that overwhelm you You are on a FUNSHIP. Take a moment to take in the beauty of the atmosphere. Listen to the rhythms of the music, excitement is in the air you are on vacation. As you look aroudn and